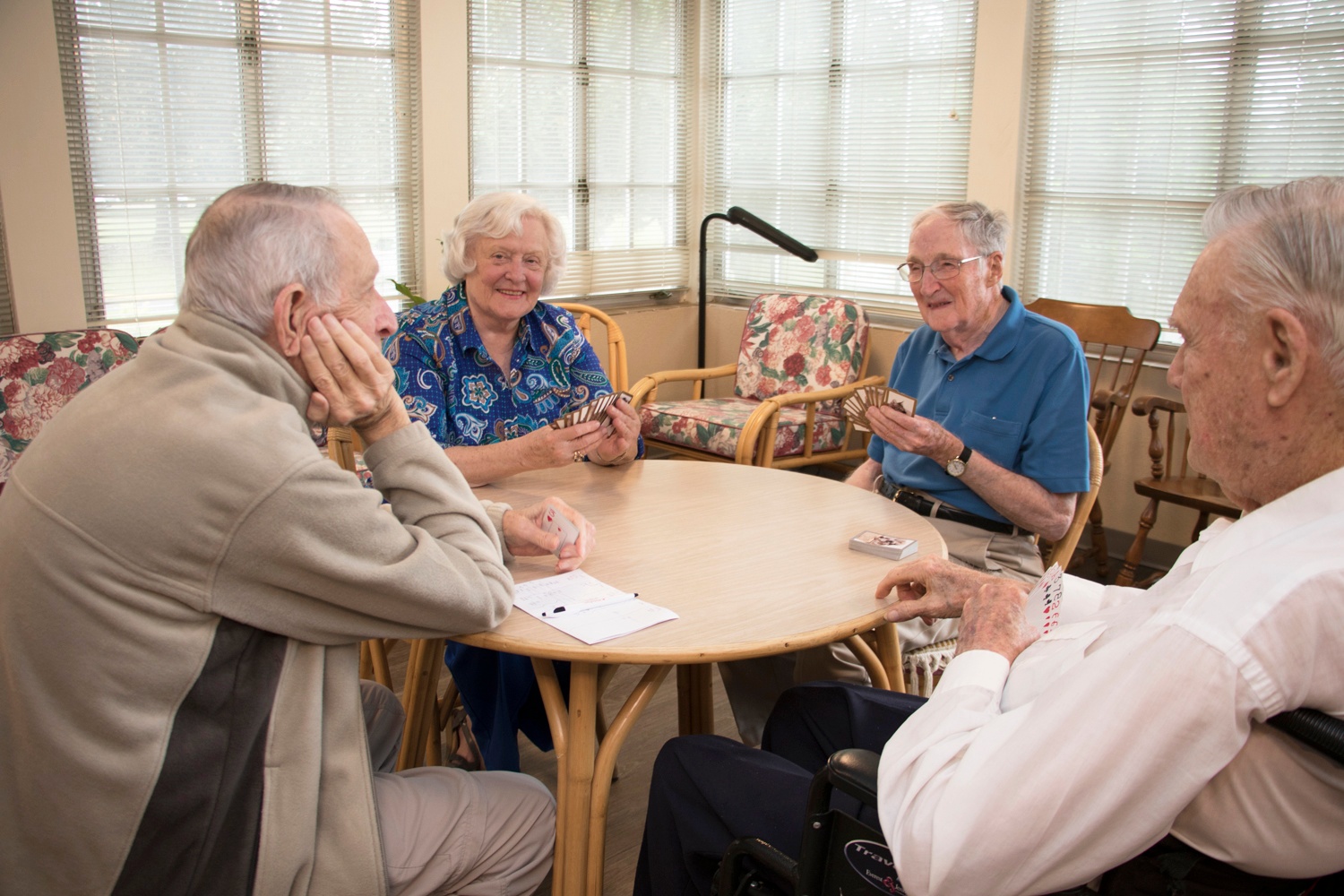 The holiday season is nearly upon us, and it's never too soon to start preparing your holiday shopping list. Mom or Dad will always enjoy lunch, shopping or another activity together with you and their grandkids. But, when you want to say "I love you" with a special gift, there are plenty to choose from this year.
Today's technology makes excellent gifts for seniors.
Today's most popular gifts for seniors may surprise you -- that's because they are all tech-focused! Unlike some technology devices even just a decade ago, today's top tech devices are easy-to-use for any generation. And manufacturers are adding more and more functionality geared toward seniors. Here are some of the most popular options this year:
Apple Watch Series 4 - Prices start at $399

Apple's latest watch is its most advanced yet. The latest model includes features that can give peace of mind for Mom and Dad, like fall detection and the ability to conduct an echo cardiogram. Apple bills the latest watch as a "guardian" and "protective health monitor." In addition to its advanced health monitoring, the Series 4 Apple Watch has a 30% bigger screen and smaller bezels for a significantly larger display area that's much easier on the eyes. There's even a watch face for the visually impaired!
There is a catch with the Apple Watch -- you need an iPhone in order to maximize its features (including sharing heart data with a doctor). The Series 4 Apple Watch with cellular allows Mom or Dad to make calls without without an iPhone because the watch is assigned its own phone number, but to take advantage of every feature, it's still best to have both. There is an extra monthly charge for the cellular watch, and the price varies by carrier.
Whether it's an Apple Watch with or without cellular, though, there is one more feature that can put minds at ease: Users can ask Siri to dial 9-1-1 in case of an emergency. And if they fall and are knocked unconscious, the watch will automatically dial for help if the wearer is immobile for a couple of minutes.
Philips Lifeline HomeSafe with AutoAlert - $44.95 per month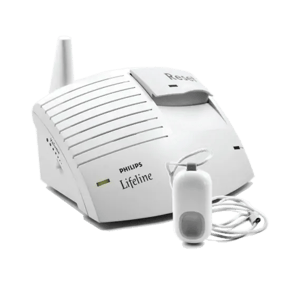 A popular choice in home protection for seniors, Philips Lifeline HomeSafe is a monitoring system for seniors who spend most of their time at home. With the simple touch of a button (on either a pendant or wristband), Mom or Dad will instantly be connected to a response center that is open 24/7/365 and has the ability to speak over 200 languages.
In extreme circumstances where Mom or Dad is unable to press the button, HomeSafe steps in to protect your loved ones. If HomeSafe detects a fall, it will automatically contact a response center so they can send assistance.
Flexibility is important for the variety of issues that may come up from time to time. When Mom or Dad needs assistance but not necessarily an EMT or doctor, HomeSafe offers the ability to contact a family member, neighbor or emergency services, depending on the situation.
Philips Automated Medication Dispensing - Starts at $59.95 per month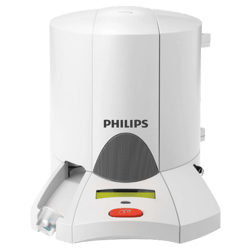 Statistics show that about ten percent of hospitalizations for seniors are caused by medication errors. Managing a complex schedule with different dosages and dispensing at different times of day can be confusing for anyone; but for seniors, it can be a significant health risk.
Oh, sure, you could call to remind your parent what prescription should be taken, when, and how much; but that can be an embarrassing frustration for the senior and can be an imposition on your time. And what happens if you forget? Philips addresses the problem with an amazing device that can help your loved one stay home as long as possible.
There are alerts for missed doses and dispensing errors, and other situations. Alerts can be both local in the senior's home, and sent to their loved ones.
Amazon Echo, Google Home, or Apple HomePod - Starts at $49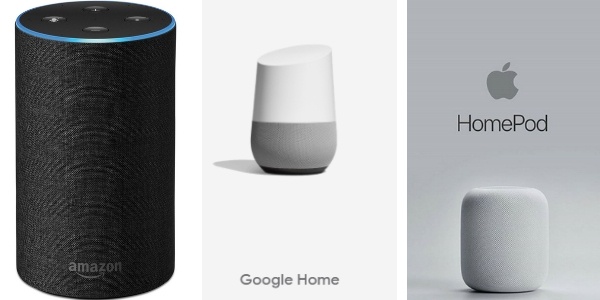 More than 19 million households now have smart speakers like an Amazon Echo and Google Home, or the higher end Apple HomePod. They are much more than speakers for music (although they do that pretty well too), and can be a thoughtful and helpful gift for seniors.
All three are able to set reminders. This can be very helpful for seniors who are having trouble remembering to take their medication, or simply for seniors who have reminders around the house and don't find written lists very reliable.
Amazon's Alexa, plus Google, and Apple's Siri never get tired of answering questions -- and they are very good at it! From asking about the weather, to when a doctor's appointment may be coming up, to questions about television, animals...you name it, they can answer it!
While all three are not just speakers, they are very good ones. When Mom or Dad wants to hear some music, all they have to do is ask. "Google, play music from the 1940s" or "Alexa, play some Elvis Presley." It really is that simple. For entertainment, both devices also tell jokes and riddles, and even have some trivia games (plus several games that can be fun to play when the grandkids come over).
Where Seniors Can Enjoy Their Lives
These presents can show Mom or Dad that you care, and also give you some peace of mind. At Magnolia Manor, our eight (8) campuses across Southern Georgia are committed to helping your loved ones enjoy their lives by ensuring the physical, emotional, social, and spiritual needs of our residents. Call us today at 1-855-540-LIFE to learn more.