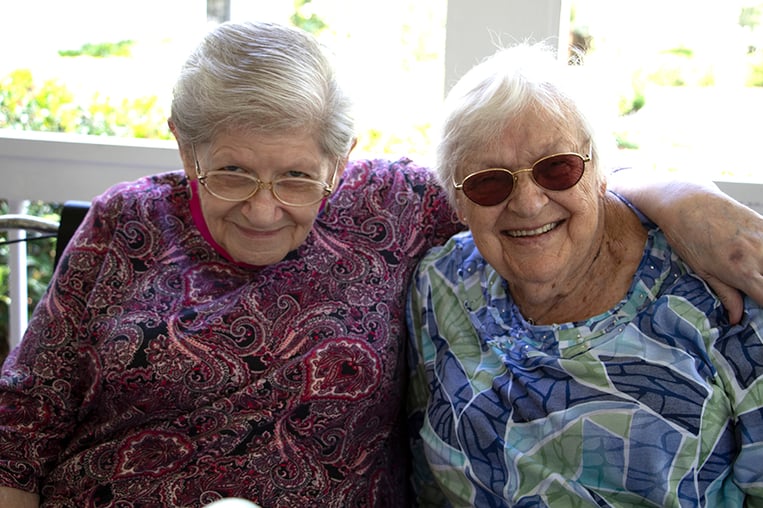 As smartphones, smart speakers, smart refrigerators, and smart….everything(!) make their way into our homes, it's important to consider that these devices don't just make our lives easier or more fun. They can also be powerful safety devices.
For seniors in particular the latest tech gadgets have serious potential to keep them safe, happy, and healthy. While it seems like new technology is announced every week, these technologies have been well tested and on the market, so they are worth trusting. Here are some of our favorite tech gadgets for senior safety:
Smart lights
We have come a long way from The Clapper! Those popular commercials from the 1980s were onto something, though. Falls are the number one cause of injury among seniors, with one-third of all seniors falling each year (resulting in over 2 million ER visits).
Adequate lighting can make a big difference in Mom or Dad's safety. Not only should you have enough lighting for Mom or Dad, but it should be easy for seniors to turn on those lights. It's dangerous walking across a dark room and fumbling with a switch or chain to turn on the lights!
Smart lights can be turned on by a mobile app, or in most cases, by a smart assistant (like the Amazon Echo or Google Home devices). With a smart assistant, Mom or Dad can simply call out, "Alexa [or Google], turn on the bedroom lights," to instantly illuminate the room.
Other than teaching seniors the voice commands to turn on the lights, there's really no learning curve. Smart lights can be a powerful safety device for seniors.
Smart medication management
Nearly half of all seniors are taking five medications per day. With some pills requiring one dose per day, some three or even four, it can be dizzying and confusing for seniors to know which pills to take at what times.
Confusing those times or taking too many pills can have catastrophic consequences. Seniors in the early stages of dementia or Alzheimer's disease, or even seniors who are simply forgetful from time to time, are at serious risk of medication complications.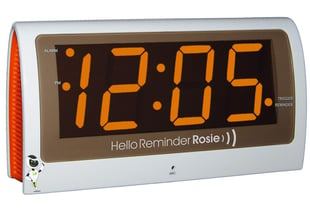 From apps that notify Mom or Dad when it's time to take medication, to automated pill dispensers that have a cellular connection to dispense the correct medications at the correct times, to clocks that can be programmed with your voice reminding Mom or Dad to take the right pill at the right time, recent innovations can help seniors take their prescribed medications at the appropriate times and dosages.
Home sensors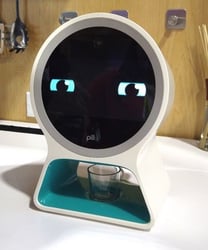 Smart home sensors can give children and family caregivers peace of mind that Mom or Dad is safe at home. In many cases, when an event is triggered, home sensors will even contact 911 and/or a family member to alert them of danger.
Home sensors can even monitor how often seniors are moving around the home, if they leave during the day, how often they open the refrigerator, and more. These specific measurements can help you determine if Mom or Dad is experiencing trouble like depression, dietary changes, or difficulty getting around. This data can help you make important decisions about your senior loved ones' care.
We're here to help you care for Mom or Dad.
These devices can help keep your senior loved ones safer at home. But when Mom or Dad's safety requires more care, Magnolia Manor is here to help. Our eight campuses across southern Georgia offer six levels of care to meet the diverse needs of our residents. With programming and care designed for Mom or Dad's physical, mental, spiritual, and social needs, we are committed to helping your loved ones live their best lives. Contact us on our website or at 1-855-540-LIFE(5433) to learn more.