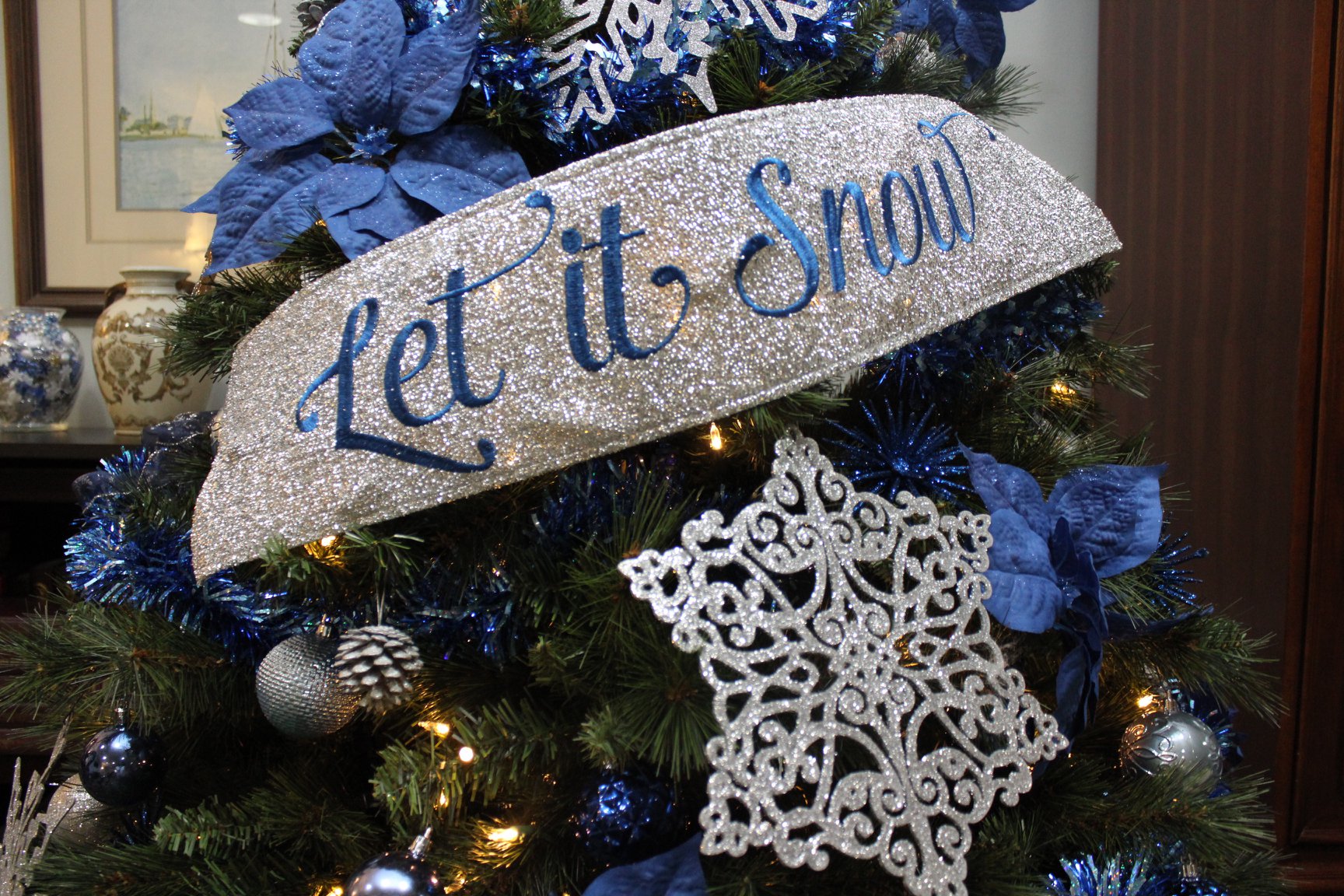 Moving into senior living brings with it many freedoms: freedom from housework, grocery shopping, home repairs and so much more.
One element that you might be afraid of missing after moving into senior living; however, is decorating for the holidays.
Not to fear -- there are many opportunities to decorate your new space for the holidays!
Although you no longer have to decorate an entire house, there are many ways to decorate your new senior living space to bring the warmth and spirit of the holidays. Here are just a few ideas:
Mini Christmas trees. Nowadays, stores sell Christmas trees that fit on your nightstand, or are even a few feet tall. Depending on the size of your space (and how much you want to deal with a tree!) there is a Christmas tree option that will work for you. If you are dead set on having a tree, you can absolutely make it work. This is a nice way to still hang and enjoy some of your favorite ornaments after you've moved into senior living. Keep your favorites on your new tree and enjoy them throughout the season.
If you're looking for the simplest and easiest approach, you can even purchase trees with the lights or ornaments included.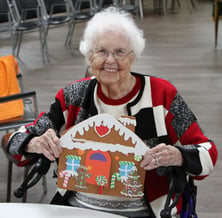 Art from up-and-coming artists (aka, your grandkids!). There is no better decoration than one that comes from the heart. Most definitely, your grandchildren will pour their hearts into making decorations for your new space. Invite them over for a Christmas decorating party, or if they are too far to stop by for decorating, talk to them over the phone or on Facetime to ask them for decorations. They'll be thrilled that grandma or grandpa tasked them with something of such high importance. And your heart will warm every time you look at the end result.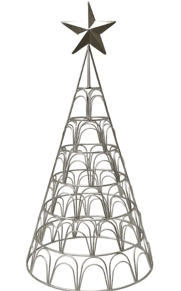 Christmas card trees. It's always nice to open Christmas cards and hear from family and friends, but counters can get cluttered quickly, and it can be difficult (or painful) to try and hang them all on the wall. Christmas card trees display your cards without requiring a ladder and can even do double duty as a card holder and a makeshift "tree." (Here's an example of one we found at Kohl's; however, you or a loved one can find them at just about any store that has holiday decorations.)
Do-it-yourself wreaths. If your senior living community has a shuttle, ask them to take you and some other residents to the craft store. Pick up some glue guns, plain wreaths, ribbons and small trinkets or ornaments. You'll have lots of fun making your own wreath, and can display it on your door when your work is finished.
Simple window decorations. If your space has a window, you can bring some holiday light inside with simple window decorations. Rather than deal with the hassle of string lights, light-up decorations are typically hung by one or two suction cups -- much easier! There are decorations for all budgets and window sizes. Just look at the many different options available just at Walmart! You'll likely find a nice selection at other stores like Target, Ace Hardware, Home Depot, Lowe's and others as well.

We love the holidays here at Magnolia Manor. Our residents and staff have fun holiday activities (and decorations) planned across our eight campuses in southern Georgia. We are proud to provide an environment that meets the social, spiritual, physical and mental needs of our residents. Call us at 855-540-LIFE(5433) to speak with a member of our team and learn more about how we can help you or your loved one.