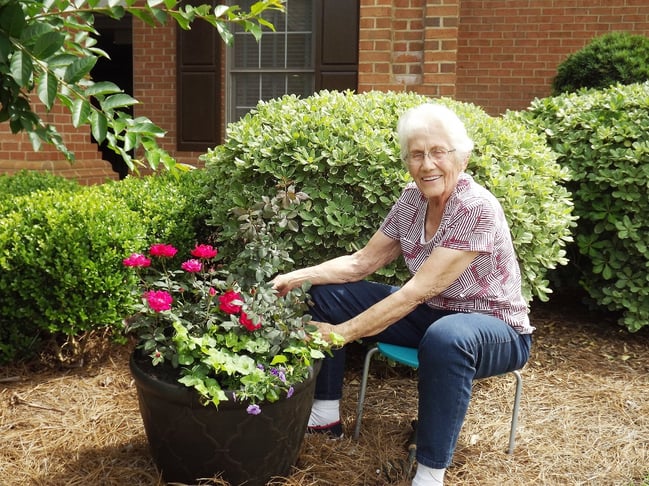 When you were young, Mom always told you to spend plenty of time playing outside because the sun would provide vitamin D to help keep your body healthy and strong. She was right. And now that Mom is aging, it turns out vitamin D is an even more important factor in her daily life.
Older adults can be prone to vitamin D deficiency, and the National Institutes of Health reports that insufficient intake of vitamin D "can drastically impact a person's physical and mental well-being." Lack of vitamin D has been linked to:
Cognitive decline
Depression
Osteoporosis
Cardiovascular disease
Hypertension
Type 2 diabetes
Cancer
Risks associated with insufficient vitamin D are higher if you're a woman, have dark skin tone, are obese (BMI at or above 30), or if you have certain disorders or take certain medications. Nonetheless, this nutrient is crucial for everyone.

Vitamin D Plays a Major Role in Senior Health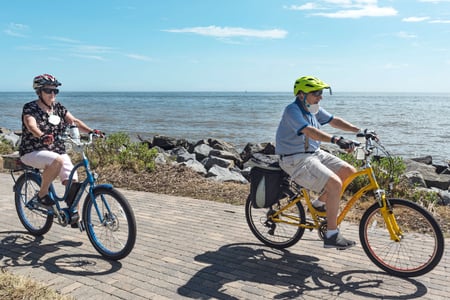 Various studies have shown multiple ways in which vitamin D helps keep us strong in mind, body, and spirit.
Osteoporosis affects 16 percent of seniors. Vitamin D has long been associated with bone health because it can help prevent softening – what we know as osteoporosis – which increases risk of falls and fractures as bones become weakened and brittle. While calcium is often prescribed for older adults to help prevent or treat osteoporosis, research shows that seniors who have an adequate intake of both vitamin D and calcium have reduced risk of hip fractures.
Because vitamin D helps the body absorb calcium, it also plays a role in oral health by helping prevent tooth decay and gum disease.
Georgia Is Beautifully Leafy and Green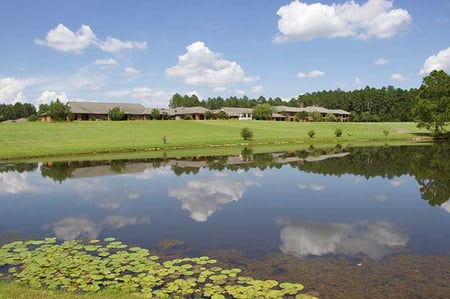 Vitamin D helps sustain mental health by improving mood, alleviating feelings of loneliness, and improving sleep quality.
Vitamin D also plays a role in the immune system. It can help protect against chronic disease, reduce risk of colon and blood cancers and even help you fight off a cold or the flu.
It's Easy to Get Your Share of Vitamin D
The recommended dose for seniors is 600 IU (15 micrograms, or mcg) if you're under 71, or 800 IU (20 mcg) if you're older. There are several ways to make sure you're getting enough: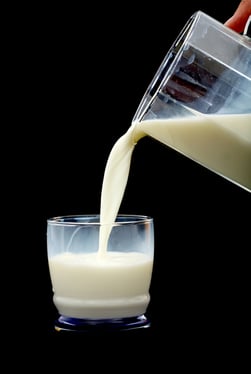 Sunshine still works – aren't you glad the pandemic is easing and you can go outside to enjoy those warming, health-giving rays again? (Don't forget to apply sunscreen first, though.)
Foods high in vitamin D include salmon (3 oz. contains more than 80% of the daily recommended dose), white mushrooms (4-5 of them provide more than half the daily recommended dose), and vitamin D-fortified milk (one cup is good for 20% of the daily requirement).
Cod liver oil is also an option, if you're so inclined – one teaspoon provides more than half the daily requirement of vitamin D.
Dietary supplements – be sure to check with your doctor before taking supplements, to be sure the vitamin D won't interfere with any medication you're taking.
Who knew vitamin D was so important, in so many ways? Now that you do know, you can take steps to maintain an adequate intake of this vital nutrient to keep your body, mind and spirit happy and healthy.
You Can Get Plenty of Vitamin D at Magnolia Manor
Our nine senior living communities in southern Georgia all have outdoor spaces where residents can soak up the sun, get some fresh air, and enjoy nature. Want to learn more about senior living at Magnolia Manor? You can contact us via email or simply give us a call at 855-540-LIFE (3455).