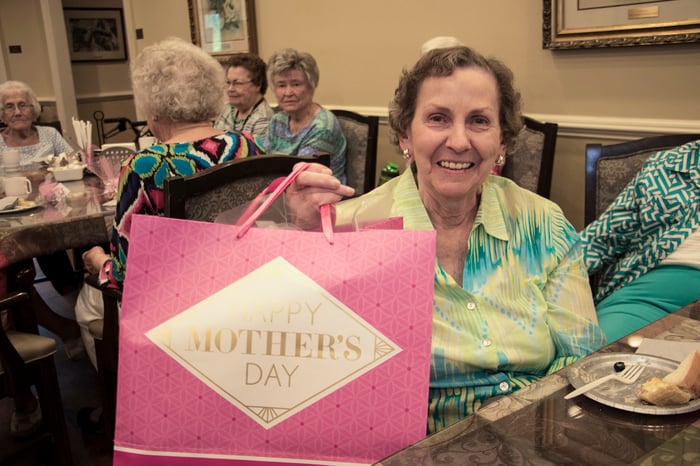 What would you do if you were to outlive your ability to pay for your senior living accommodations and care? Scary thought, isn't it? It's even more frightening when you consider that such a thing could happen to your own Mom. Unfortunately, especially in today's economic times, it is not unusual for seniors to outlive their financial resources.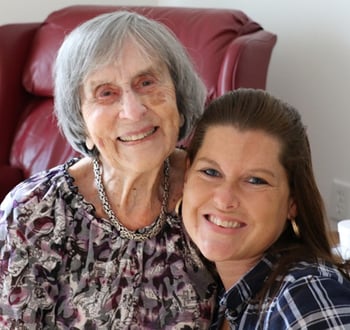 As a faith-based organization that's committed to our ministry of serving seniors, Magnolia Manor makes a promise to every resident that no one will ever have to leave because, through no fault of their own, they can no longer pay the full cost of their care.
You can help us keep that promise by contributing to our annual Mother's Day appeal.
Why do we ask for donations?
Certainly our residents do pay to live at Magnolia Manor, and we work very hard to keep our services as affordable as possible. Still, providing exceptional senior living experiences across nine campuses and multiple care levels requires a significant, ongoing financial commitment as well as our personal commitment to serving each person in mind, body, and spirit.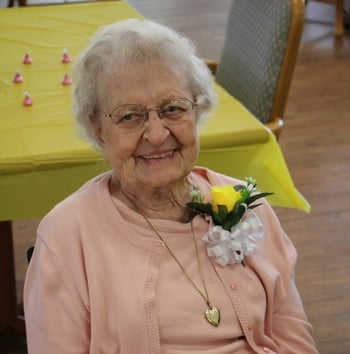 Like all nonprofit ministry endeavors, Magnolia Manor depends on outside financial support to help ensure that we can provide the kind of quality environment we all want for our residents. Contributions support all of our ministry services including pastoral care, worship services, and Bible study to all residents who seek this support.
We are blessed to have so many faithful supporters who lend a helping hand in so many ways. Our Mother's Day appeal provides a special occasion opportunity for them to contribute. And everyone benefits from this generosity because we all know the power of giving. As one of our residents put it:
"Without Magnolia Manor's generous donors, my wife and I would not be able to afford the cost of living like it is now. We are so thankful for the wonderful donors and for the blessing of this community."
Why Mother's Day?
While you can donate to Magnolia Manor in many ways throughout the year to support our various programs, our Mother's Day appeal specifically helps to fund The League of the Good Samaritan. The League provides financial assistance to residents who need help covering the cost of their care. It also supports our spiritual life program, something that goes straight to the heart of our mission. We know that maintaining a healthy, loving spiritual life is as important as feeding our bodies and minds - especially during tough times.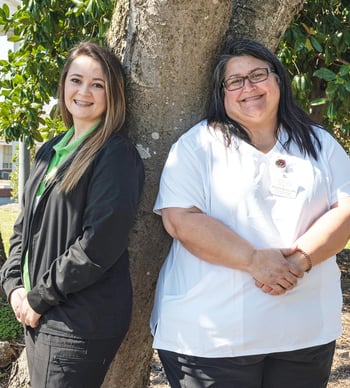 Your generosity in contributing to the Mother's Day appeal directly improves the lives of our Magnolia Manor residents. And you can personalize it by donating in honor (or memory) of your own Mom or to recognize the importance of some other woman in your life.
We Celebrate Mothers Every Day
Naturally, many of our residents are mothers, and every resident is an individually special member of our Magnolia Manor family. But we also have both mothers and daughters. At more than one campus we have mother-and-daughter duos who both serve on staff. And at many campuses, we have staff members whose Moms are residents.
Generosity Is the Ultimate Expression of Love
We encourage you to celebrate your own mother (or daughter!) this month by contributing to our Mother's Day appeal. If you have questions about that, or anything to do with senior living at Magnolia Manor, please let us know. You can contact us online or give us a call at (855) 540-LIFE.