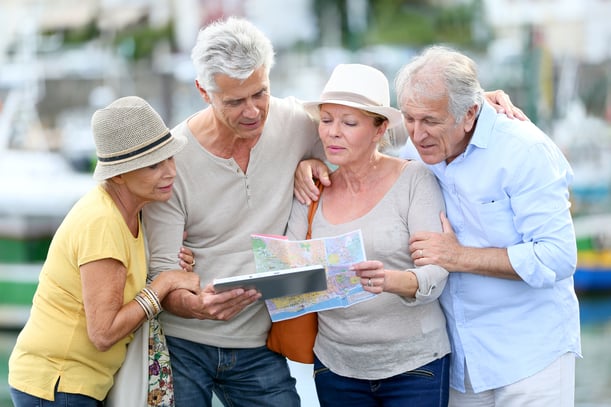 Many seniors have had a chance to travel the world over, or at least visit a few intriguing destinations across the country or in a foreign land. But not everyone has been so fortunate. And these days, travel is off the menu, especially for seniors who are at higher risk of COVID-19 or who may be in less-than-travel-worthy health.
The next best thing? Travel documentaries! Richly rewarding, absorbing, entertaining, and educational. Mild to wild, there is something (or should we say, someplace) for everyone. And so many to choose from! The world of travel documentaries is as vast as the world itself.
No Need to Leave Home
You can tune in to travel documentaries on PBS, Apple TV, YouTube, YouTube Premium, Amazon Prime, tubi, Starz, and Hulu. Netflix also offers lots of travel documentaries, most with multiple episodes. You can visit America's national parks, check out the food scene, or laugh along with comedian Jack Whitehall's Travels with My Father.
Here are some top-rated travel documentaries that are favorites with seniors: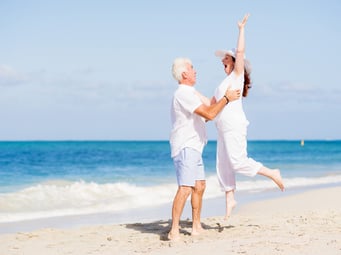 1. Endless Summer
Can you ever really find the "perfect wave"? Whether you were a Surfer Boy, Surfer Girl, or beachside wannabe, this movie will take you happily back to the summer of 1966. The gorgeous beaches and stunning waves will have you hanging ten and enjoying the ride right along with dudes Robert August and Mike Hynson as they surf their way around the works searching for that elusive perfect wave.
2. Woodstock
While you're reliving your glory years, why not take in the documentary about this famous gathering. The music alone is worth the price of admission, but this film offers much more – so much it won an Oscar.
3. Maiden
Get ready to shout, "You go, girl!" as you join the first all-woman yachting crew competing in the world's longest yacht race – nine months of on-the-water action that starts and ends in Southampton, England.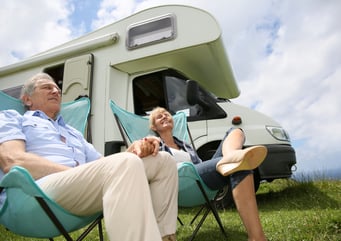 4. A Map for Saturday
The abstract for this oft-recommended documentary says, "On a trip around the world, every day feels like Saturday." Follow long-term solo trekkers as they travel four continents, engaging with the locals in a meaningful way as they go.
There are also many documentaries that allow you to vicariously share unusual back-packing experiences through the eyes of the hikers, on adventures from SE Asia to Madrid to flying with vultures in South Africa.
5. Kedi
This lovely film lets you explore Istanbul from street level, through the eyes of seven stray cats. And, PS, you don't have to be a fan of felines to love this flick.
6. March of the Penguins
You can't help but smile at the antics of penguins, and we could all use a smile right now. Whether or not you've already seen this sweet and informative classic, it's worth a viewing now.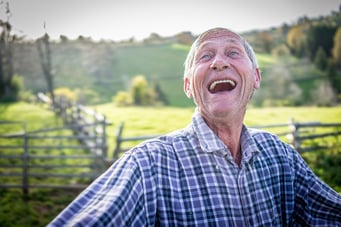 7. Life in a Day
Talk about timely and relevant! This one's a must-see for two reasons. The original documentary, filmed on a single day (July 24) in 2010, follows random people around the world as they go about their lives. Fascinating to see how different and yet how similar we all are. Then fast-forward to July 24, 2020 to see the 10th anniversary follow-up – how different our lives are in the midst of the COVID-19 pandemic!
Make It a Movie Night
Invite family members or friends from down the hall to watch the same documentary. Then you can get together via Zoom to talk about your favorite parts. Just like a book club, only with moving pictures!
Senior Living at Magnolia Manor
We whole-heartedly believe in nourishing the mind, body, and soul of our residents. We offer various types of care and a wide-range of activities that appeal to a variety of interests and abilities. If you'd like to learn more about Senior Living at Magnolia Manor, feel free to contact us at 855-540-5433.