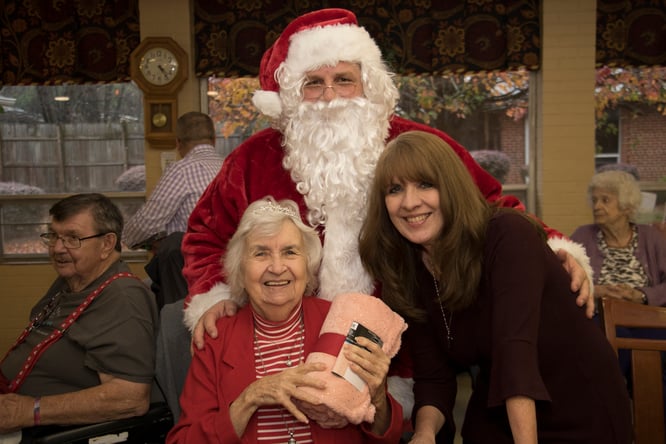 Who doesn't love to get a gift? It needn't be expensive or elaborate, we just love the surprise and the thoughtfulness behind it. Giving can be even more rewarding, and with the holidays right around the corner, we wanted to pass along a few hints on what your most-loved seniors have on their wish lists this year.
One thing most older adults will tell you is that they do not need more stuff. That's doubly true if your Mom or Grandpa lives in Assisted Living or they have downsized significantly for their retirement. So the key is to zero in on what will be most useful or meaningful to them.
On the other hand, just because Grandma doesn't need more stuff doesn't mean she doesn't want the latest cool gadgets that can make her life easier or – let's be honest, here – more fun. Now that she's mastered Zoom, technology has your Gran covered with lots of goodies that meet the "useful and meaningful" test.
For Tech Savvy Seniors

Talk about practical! The latest watch from Apple does everything but the vacuuming. Stylish and easy to read (the display is always lit up), the watch tracks daily activity for fitness, monitors blood oxygen and ECG levels, provides fall detection and has an Emergency SOS feature. It even includes cell service, so Mom won't have to carry around her phone. Oh, and yes, it does tell time.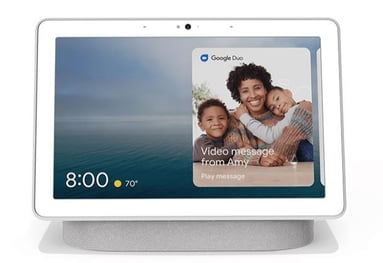 Smart home assistants are more than a convenience for those who have arthritis or mobility challenges. Alexa, Google Assistant and Siri are all a bit different, but they offer voice-activated help with everything from making calls and sending texts to searching online and operating household equipment and appliances.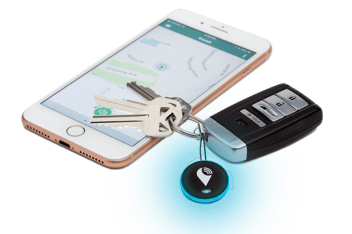 You don't have to be a senior to mislay your wallet, glasses, keys or other small personal items. A little device called a tile tracker solves that problem. TrackR, for example, costs just $10 and sticks to almost any object. A click from your phone locates it instantly.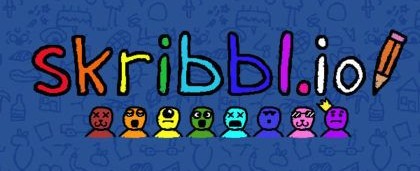 Online games bring the whole family together in ways we've all come to appreciate during the pandemic. If it's time for some new games for groups of players, there are plenty to choose from, including free versions of dominoes, Scattergories, and Skribbl, which is like Pictionary.
On the Low-Tech Side
How 'bout a card a day for the entire month? Seniors are old enough to remember when the holidays were filled with seasonal greeting cards. Not so many nowadays, but seniors especially like to receive "real" mail. Or change it up and send some real cards or letters with some amusing e-cards sprinkled in. This is a great gift from the grandkids idea.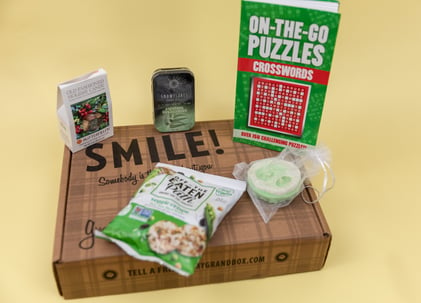 And speaking of receiving goodies on a regular basis, consider a subscription box. Especially these days when seniors are spending time at home, and possibly alone, a monthly box of tempting treats could brighten anyone's day. GrandBox is a monthly "care package" just for seniors, personalized for each recipient based on their interests and dietary requirements or preferences. Boxes contain letters or mementoes from you as well as brain-teaser games, healthy snacks and so on.
Grandma or Grandpa will surely appreciate some cozy lounging socks! (In fact, everyone on your gift list would love a pair or two!)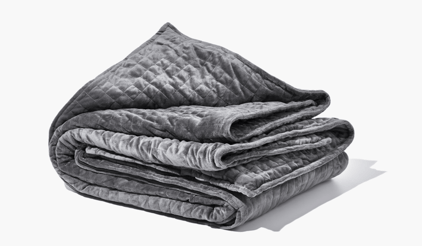 Weighted blankets are popular now, to help reduce stress and get a better night's sleep. But they are weighty, so check with your senior's doctor first, to be sure this will be a good choice.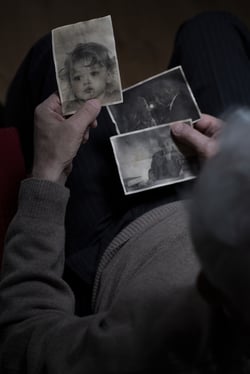 Look for old photos your senior hasn't seen in a while, and create a new scrapbook for Grandma. Or give her a digital picture frame that displays a changing variety of photos you can send via email. A memory box of pictures and other small mementoes can be an extra-special blessing for seniors with dementia, since it can help with their cognitive function as well as reconnect them with memories.
Whatever you choose for your beloved senior this season, it will be the perfect gift simply because it came from you.
Looking for a senior living community for a loved one?
We're here to help. Magnolia Manor has nine campuses in south Georgia that offer various types of care to accommodate your loved ones needs. If you have questions, please give us a call at 855.540-LIFE (5433).