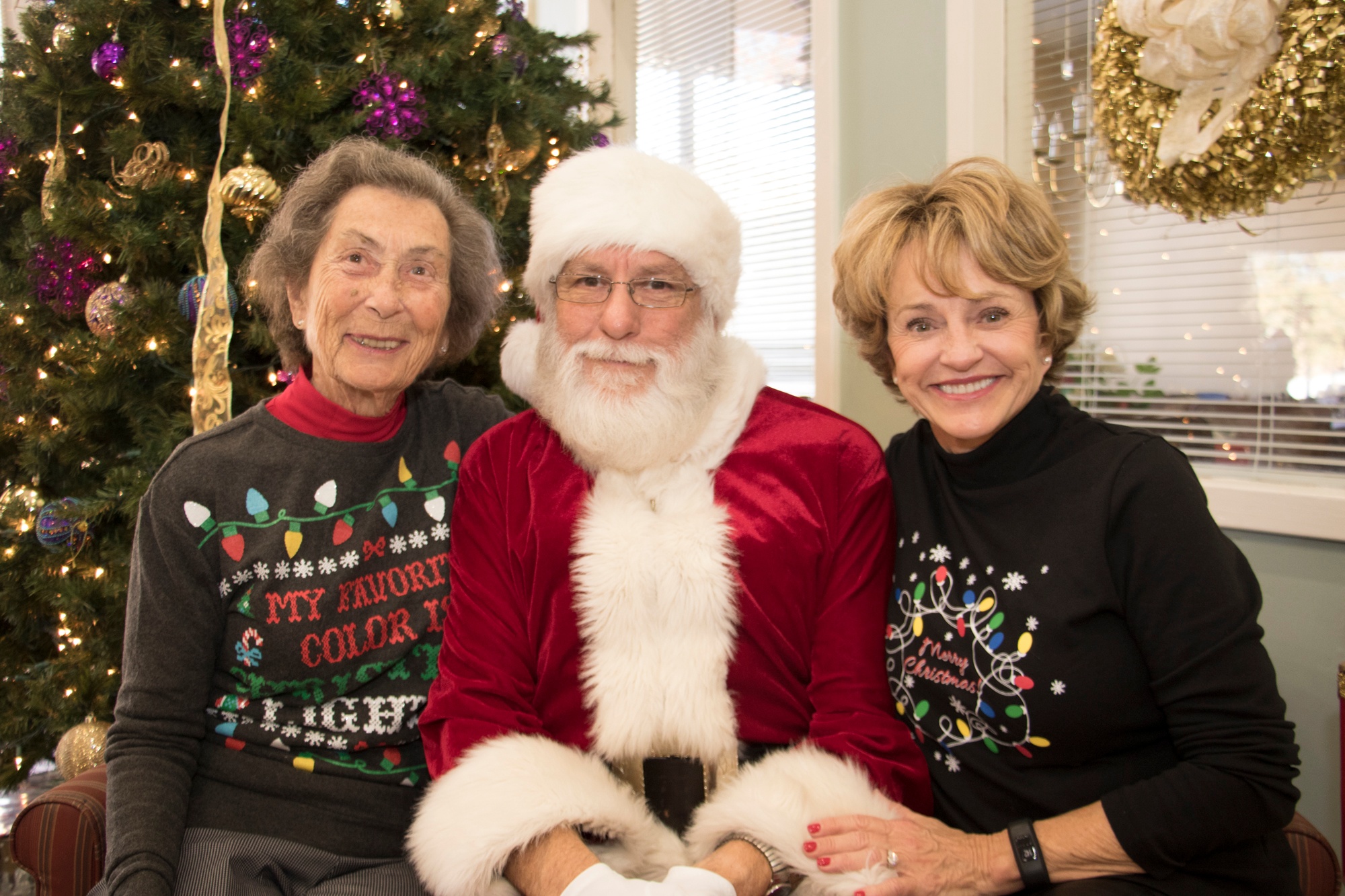 Moving into senior living is a major transition that impacts more than your day-to-day life. Until the holiday season sneaks up on you, thinking about the holidays and how to be with family may not spring to mind. Yet, it's an important consideration for seniors who are considering or have made the move into senior living.
Don't worry, you can still enjoy the holidays with your family!
Yes, moving into a senior living community may mean changing some of your holiday traditions. Building new traditions can be a fun and exciting part of your new, stress-free life in senior living.
Following are just a few of the elements to consider when planning your holidays with family: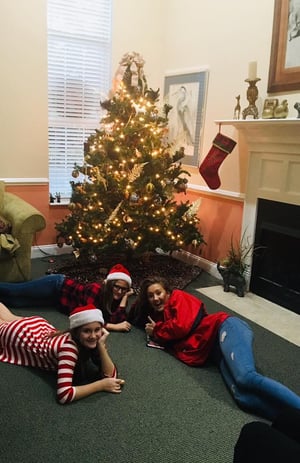 Several Magnolia Manor campuses can host your family overnight. Our Americus and Richmond Hill communities offer overnight accommodations for your family to stay on campus with you during the holidays. These rooms are very popular and fill up in advance. As soon as your family makes plans to visit, be sure they call to reserve a room!
There are two rooms for family and friends at our Richmond Hill campus, each can sleep up to two people. This option is very cost efficient -- reserving the room is only $45 per night.
Our Americus campus has two, 1-bedroom apartments available. These can sleep up to four people and have a kitchenette. Reserving a 1-bedroom apartment is only $45 per night.
Americus also has a unique option for larger families. Their 3-bedroom apartment has two baths and a full kitchen, and can sleep up to 10 people. It includes a large family room, full kitchen, laundry, and closet. This option is understandably very popular, as it has all the amenities of home, and especially because it is only $90 per night!
While our campuses don't provide traditional housekeeping services like a hotel would, if you need extra supplies or towels, we are happy to help wherever possible.
There are many options for off-site hotel accommodations. Our nine campuses across southern Georgia are situated in lovely communities. Many off-site hotel accommodations are available within just a few minutes of our Magnolia Manor campuses, providing ample choices based on preferences and budget.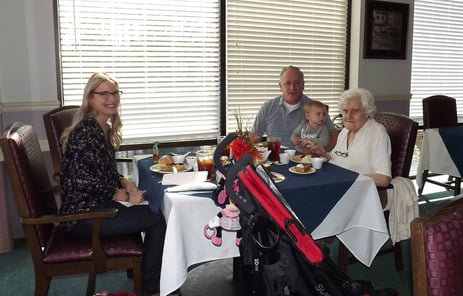 Family can dine with residents on campus. While you may wish to go offsite to dine during the holidays, family and residents can dine together in our dining facilities. Meal prices vary, but may be as little as only $5, and while we may be a bit biased, are quite tasty!
In addition to eating in our dining facilities, our Moultrie campus has a unique option for families who wish to stay on campus to dine, yet prepare their own meals. This campus has a special screened in patio area, along with a grill, that can be reserved. Families can reserve this space and enjoy a large meal together in a unique setting.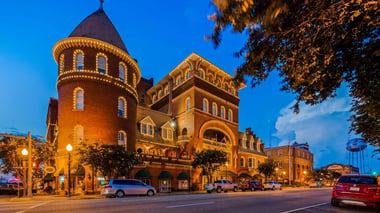 Don't forget offsite activities. In addition to our on-campus activities like mass, choirs, and holiday parties, our eight campuses are situated near communities with a range of holiday activities. In particular, our Americus campus is situated just minutes from wonderful holiday activities, including enjoying a beautiful holiday light display, visiting the gorgeous Windsor Hotel, and exploring the historic Rylander Theatre.
We are dedicated to the care and comfort of our residents.
During the holiday season and throughout the year, we are dedicated to meeting the physical, spiritual, social, and mental needs of our residents. Call us at 855-540-LIFE (5433) to learn more about our campuses and senior living options.