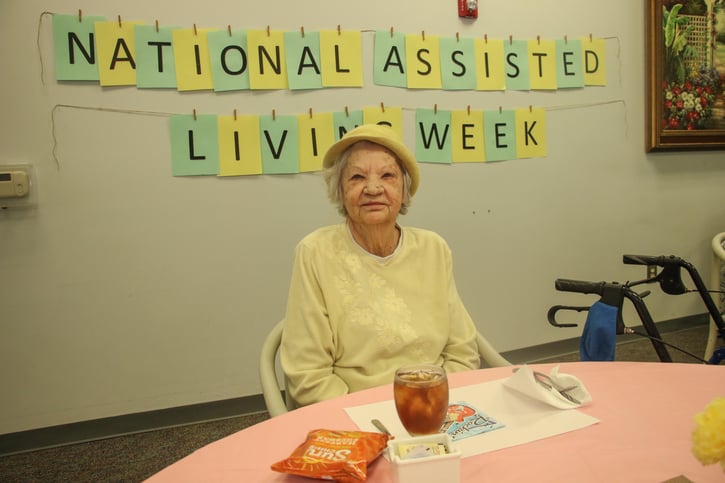 Every year in September, many of our Magnolia Manor communities celebrate National Assisted Living Week. Started in 1995 by the American Health Care Association (AHCA) and National Center for Assisted Living (NCAL), this week pays tribute to seniors and all of the extraordinary people who help them live life to the fullest, every day.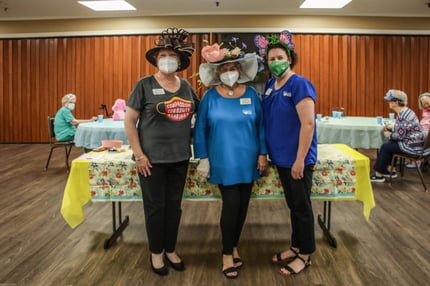 This year's theme was "Compassion, Community, and Caring." While that theme was created by the AHCA/NCAL just for National Assisted Living Week, it defines how we live and work together at Magnolia Manor all year long. This has certainly been a year in which we had to call on our inner reserves of compassion and caring to help our communities stay connected with families and others despite physical distancing.
Together, we rose to meet these challenges, and September 12-18 was our week to officially celebrate our successes.
We Wish You Could Have Joined Us
Normally, Assisted Living Week is a chance for loved ones, volunteers and communities all around the country to learn more about assisted living and to join us for on-campus events that recognize those who live and work in these life-affirming communities.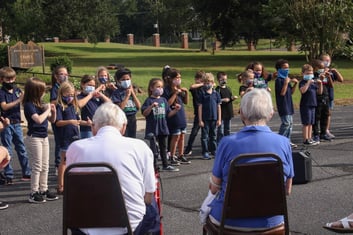 This year, once again we celebrated mostly among ourselves since the pandemic is still lingering, but that doesn't mean we didn't have plenty of fun! And we have the pictures to prove it. There were smiles all around, and no wonder. Here's just a taste of how Magnolia Manor residents and staff celebrated at some of our campuses around the state.
Americus – the Retirement Center at our flagship campus went all out this year. During the week, residents enjoyed an afternoon tea and an in-person (but outdoor and socially distanced) music concert, thanks to second graders from Furlow Charter School. They held a prayer circle around the flagpole, an activity that has become a special blessing for our residents because it is a time to pray for our community and country as well as individuals who are in our thoughts.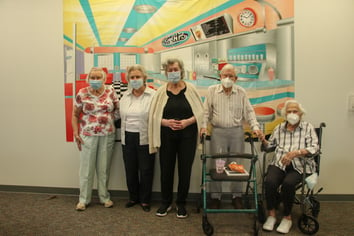 And in keeping with the Magnolia Manor spirit of doing for others, many residents got together for a craft party, making cards and bookmarks for the Methodist Home for Children.
In Macon, the highlight of the week for many of our Assisted Living residents was 50s Day. Remember when you wore a poodle skirt and bobby socks, or tried your best to look and act as cool as James Dean?
St. Marys Assisted Living residents chowed down on pizza – not exactly traditional Southern cuisine but a perennial favorite anyway – and hammed it up in a fall themed photo booth.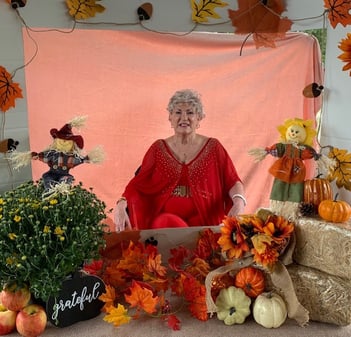 And at St. Simons Island, Assisted Living residents celebrated with a good, old-fashioned ice cream sundae social.
You might notice that tasty food featured prominently in most of our celebrations this year, but that's just another hallmark of our Southern hospitality tradition.
Meet the People Who Define Magnolia Manor
We look forward to this annual event because we celebrate one another, and especially our family of outstanding staff, every single day. You can learn more about the people who make Magnolia Manor so special by reading our quarterly magazine, Manor Living. Each issue is filled with stories about our amazing caregivers and our interesting and talented residents. It may make you want to live here, too.
Our great staff are here to help with that. When you're ready to learn more about assisted living (or another care level) at one of our campuses in southern Georgia, contact us online or give us a call at 855-540-LIFE.